Our Blog
back to list
New Season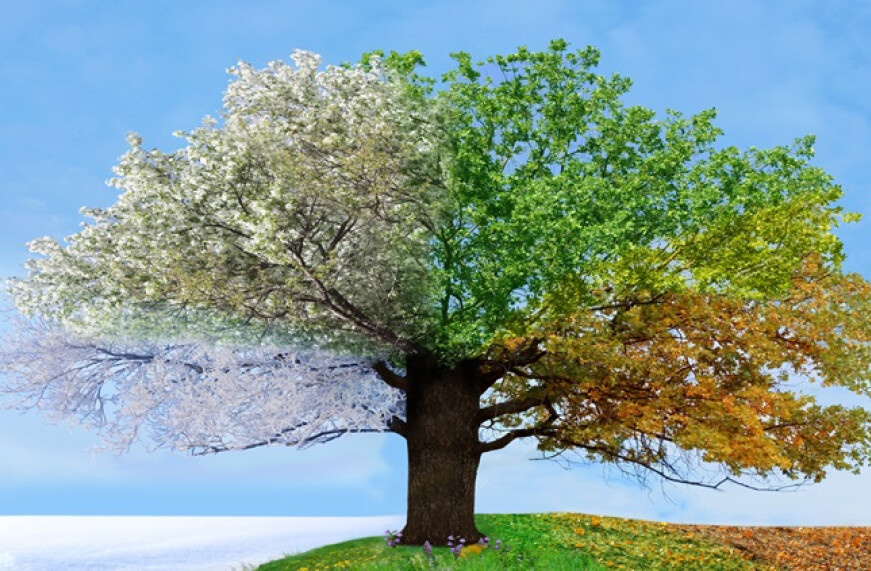 Wow, I don't know if it's just me but boy is time passing by so quickly. I can hardly believe that almost half the year is already gone. We will soon be entering into a new season, Summer. Many people look forward to the Summer because of all the things that come along with it. For example, the warm/hot weather, school's out, vacations, grilling and the list can go on and on and on. Some people (the diligent ones, who kept their New Year resolutions.) really look forward to this time to show off all of their hard work in the winter/colder months. They ate right, worked out when they didn't feel like it. All because they had a goal/vision. They made a decision, made a plan (most likely than not, wrote it down somewhere) prepared for it and took action day by day, week by week, month by month. And now they have the chance to reap what they have sown.
This, to me, is reminiscent of our walk as a Christian. We have many different seasons in our own life. We have the "Summers" where its sunshine most of the time, great times of laughter, joy, happiness, creating memorable moments. We all love those times and that season. Then we have the "Falls" where we have a transition and shift in life where the laughter isn't so loud and full. It's not as consistent as they used to be. You have some good day and some bad days; however, we can still manage and don't feel to overwhelmed by the obvious changes that is happening around us. Perhaps, someone you used to spend lots of time with must relocate for work or school. Or maybe you've had a falling out with a relative. These are not events that we would want to happen, but it's sometimes something that needs to be.
Then we go in the "Winters", where we find ourselves in a place the days aren't as bright. They are shorter and shorter. You may find this season is the hardest because you feel like you've been left out in the cold by yourself. The one(s) you used to rely on or was close with, have abandoned you and you feel like you have no one to turn to or no where to go. Or, maybe you find yourself in a very bad situation, where you are tested in everyway imaginable all at once, like emotionally, mentally, physically, financially, spiritually, relationally. It's almost like you can't catch a break. It's a storm after another after another. You may feel like you'll never get out of this cold dark place. But I'm here to remind and encourage you that this season in your life will not last always.
We also have "Springs" in life, where we are starting to see a glimmer of hope, a glimpse of change, relief, help, sunshine on the horizon. Things aren't how they once were or how we would like for them to be quite yet, but darkness is starting to go away, the loneliness is creeping out. There are still some storms, but these storms are less intense. You're starting to see the purpose behind these rainstorms. That they are here to wash away the residue and the remnants of what used to be. There's a cleansing that is taking place and a newness that is coming forth. Just like in the regular spring season, in order to see the beautiful foliage and flowers that so many people appreciate, there first must be rain. There first must be a digging up of the old soil, new soil and new seeds must be carefully planted, nurtured and nourished to see the beauty that comes up afterward.
Just know that we all experience this and you're not alone. We all have to go and grow these seasons. Some seasons may be longer than others but know that God has a plan for you. Know that even when you are in the "Winter" season of your life that Ps 30:5 reads in part "…weeping may remain for night, but rejoicing comes in the morning." Also, read these scriptures for more encouragement in the Lord, Ps 34:15, 17-22.
In closing, we tend to look forward to the "Summers" which is ok. But let us not lose sight of the other inevitable seasons we must face. Let our "workouts" be reading and studying God's Word, so that we will be prepared for the what's ahead. Refer to Eph 6:10-18. Let us seek God in prayer, asking him for his Holy Spirit to lead us. In "Falls", don't be discouraged, by those who leave or disappoint or even betray you. Many people left Jesus's ministry and Judas betrayed Him. Refer to Jn 6:66, 70-71. Think of "Springs" of renewal, of restoration. This is where Jesus made you new. Read 2 Cor 5:17. Jesus loves you and nothing that you go through is in vain. So let up embrace Him and His process and become yielded vessels that he may work through us. Do so will result in the beautiful flowers that will come forth after the rain.
Be blessed.