Our Blog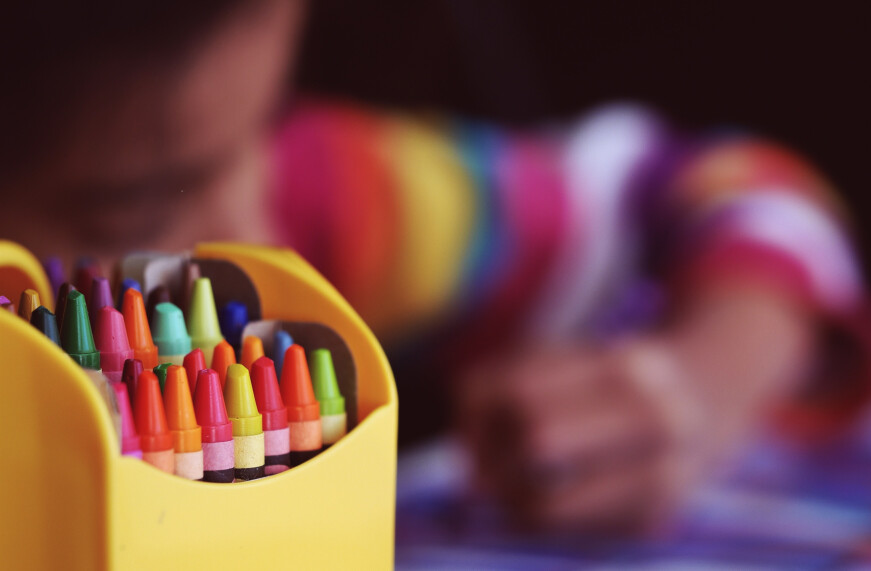 It's the Most Wonderful Time of the Year…Lol
It's Back to School Season
This is the time of year is filled with so many mixed emotions for parents and students. Some parents are excited to send their kids off after a busy summer season. Others are feeling anxious and sad that their baby is all grown up now and is stepping into a new phase of life. The reality is sinking in that they are growing into little humans who are not needing us as much as they once did. And for many parents, that's a sad feeling. We know that that is ultimately the plan, to prepare them for when they have to venture out into the world; but it doesn't get any easier when that time has come. We must let them go and pray that we equipped them well with what they need to face this world. The bible says in Proverbs 22:6 "Train up a child in the way he should go, and when he is old he will not depart from it."
I am that emotional mom who cries over the new milestones in my children's lives. No matter how many "back to school seasons" I've been through, it's a constant reminder that they are growing up and there is nothing I can do to stop or slow it down. So I have held that scripture close to my heart and making sure that I raise them according to God's word and trust that he will see them through now and beyond. Our youngest one has started Kindergarten this year and as I was preparing his enrollment paperwork, the waterworks turned on. I thought that I had mentally prepared myself for it, but nope. The same thing happened when it was his first day of Pre-K. It's a scary world out there and we want to guard our kids from EVERYTHING, but the reality is that we can't.
However, our kids on the hand are usually excited to go back to school. They want to wear their new clothes and backpacks. Show off their new sneakers, haircuts and hairdos, then after a few days or weeks the excitement wears off and it's back to " I don't want to get up, I'm still tired." Or " can I just stay home just for today, I don't feel like going to school." In those moments that's when parent mode kicks in and we have to remind them the value of education and why it's important to follow through on our commitments.
No matter how old our kids get they are still going to need us. Yes, they may be less dependent upon us but they will still need us. Now that we are parents, we depend on our own parents less but we are all the more dependent on our Heavenly Father. He is there by his Holy Spirit to lead us and to guide us through everything that we go through in this life and that is such a blessing. He says in his word that he will never leave us nor forsake us and that is something that we can count on when we are facing different seasons in our lives. As we experience this new season, let's go into it confidently knowing that God will see us and our kids through this new school year.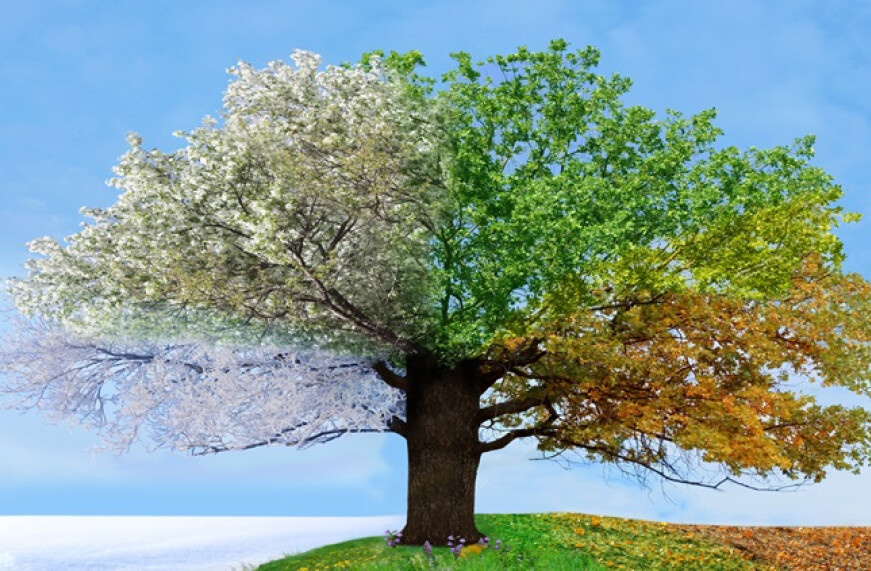 Wow, I don't know if it's just me but boy is time passing by so quickly. I can hardly believe that almost half the year is already gone. We will soon be entering into a new season, Summer. Many people look forward to the Summer because of all the things that come along with it. For example, the warm/hot weather, school's out, vacations, grilling and the list can go on and on and on. Some people (the diligent ones, who kept their New Year resolutions.) really look forward to this time to show off all of their hard work in the winter/colder months. They ate right, worked out when they didn't feel like it. All because they had a goal/vision. They made a decision, made a plan (most likely than not, wrote it down somewhere) prepared for it and took action day by day, week by week, month by month. And now they have the chance to reap what they have sown.
This, to me, is reminiscent of our walk as a Christian. We have many different seasons in our own life. We have the "Summers" where its sunshine most of the time, great times of laughter, joy, happiness, creating memorable moments. We all love those times and that season. Then we have the "Falls" where we have a transition and shift in life where the laughter isn't so loud and full. It's not as consistent as they used to be. You have some good day and some bad days; however, we can still manage and don't feel to overwhelmed by the obvious changes that is happening around us. Perhaps, someone you used to spend lots of time with must relocate for work or school. Or maybe you've had a falling out with a relative. These are not events that we would want to happen, but it's sometimes something that needs to be.
Then we go in the "Winters", where we find ourselves in a place the days aren't as bright. They are shorter and shorter. You may find this season is the hardest because you feel like you've been left out in the cold by yourself. The one(s) you used to rely on or was close with, have abandoned you and you feel like you have no one to turn to or no where to go. Or, maybe you find yourself in a very bad situation, where you are tested in everyway imaginable all at once, like emotionally, mentally, physically, financially, spiritually, relationally. It's almost like you can't catch a break. It's a storm after another after another. You may feel like you'll never get out of this cold dark place. But I'm here to remind and encourage you that this season in your life will not last always.
We also have "Springs" in life, where we are starting to see a glimmer of hope, a glimpse of change, relief, help, sunshine on the horizon. Things aren't how they once were or how we would like for them to be quite yet, but darkness is starting to go away, the loneliness is creeping out. There are still some storms, but these storms are less intense. You're starting to see the purpose behind these rainstorms. That they are here to wash away the residue and the remnants of what used to be. There's a cleansing that is taking place and a newness that is coming forth. Just like in the regular spring season, in order to see the beautiful foliage and flowers that so many people appreciate, there first must be rain. There first must be a digging up of the old soil, new soil and new seeds must be carefully planted, nurtured and nourished to see the beauty that comes up afterward.
Just know that we all experience this and you're not alone. We all have to go and grow these seasons. Some seasons may be longer than others but know that God has a plan for you. Know that even when you are in the "Winter" season of your life that Ps 30:5 reads in part "…weeping may remain for night, but rejoicing comes in the morning." Also, read these scriptures for more encouragement in the Lord, Ps 34:15, 17-22.
In closing, we tend to look forward to the "Summers" which is ok. But let us not lose sight of the other inevitable seasons we must face. Let our "workouts" be reading and studying God's Word, so that we will be prepared for the what's ahead. Refer to Eph 6:10-18. Let us seek God in prayer, asking him for his Holy Spirit to lead us. In "Falls", don't be discouraged, by those who leave or disappoint or even betray you. Many people left Jesus's ministry and Judas betrayed Him. Refer to Jn 6:66, 70-71. Think of "Springs" of renewal, of restoration. This is where Jesus made you new. Read 2 Cor 5:17. Jesus loves you and nothing that you go through is in vain. So let up embrace Him and His process and become yielded vessels that he may work through us. Do so will result in the beautiful flowers that will come forth after the rain.
Be blessed.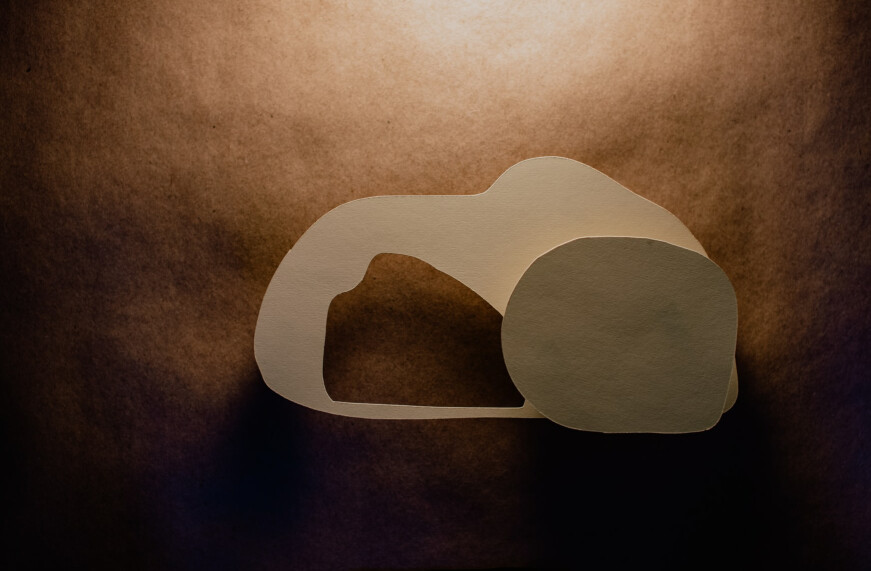 He Is Risen
Isn't that some great news? Jesus is risen.
It's that time of year again when we, as believers, are reminded of what our wonderful Lord and Savior did for us all on the cross. However, the world, celebrates this occasion in a different manner. This is the time that they go shopping for nice pastel-colored outfits and get all dolled up to take pictures and maybe go to church. For some, it's the only time of the year that they may go to church. Perhaps, it's because they are being dragged to church by a grandparent or parents, or maybe it's just been the tradition or thing to on Easter Sunday. Others celebrate this occasion by painting eggs and doing easter egg hunts and glamourizing a white bunny. I never quite understood how a little white bunny became the focus of this marvelous event. But I'm not surprised. Because the devil has been working hard for a long time to deceive and to deviate the focus of believers away from Christ.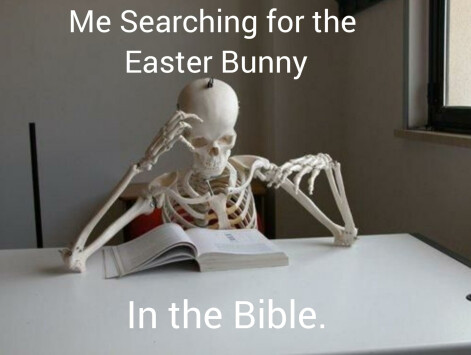 We all know the story of Adam and Eve and how they ended up getting kicked out of the Garden of Eden due to their sin and disobedience to God. The serpent deceived Eve, which led to Adam going against what God had told him (See, the devil has been up to his schemes from the very beginning). From that point on sin was introduced into the world and that became our natural nature. We were destined to death and to go to hell, and to be separated for God eternally. "For the wages of sin is death, but the gift of God is eternal life in Christ Jesus or Lord." Romans 6:23. However, the story doesn't end there. We have the Good News.
God, our Father, is a loving God. He created us all to glorify him and to have a deep, intimate, fulfilling relationship with him. He wants us to be with him forever. However, because of sin and our natural desire to give into the ways of this world and to our wicked flesh, he knew we could not save ourselves or do anything in our own power that would lead us to eternal life with him. So, he sent his Son to take our place and die for our sins. We see this in John 3:16-18 NIV; "For God so loved the world that he gave his only begotten son, that whoever believes in him shall not perish but have eternal life. For God did not send his son in to the world to condemn the world, but to save the world through him. Whoever, believes in him is not condemned, but whoever does not believe stands condemned already because he has not believed in the name of God's one and only Son." It doesn't get any clearer than that, my brothers and sisters. God sent Jesus to save us and if we believe in the matchless name of Jesus Christ, we will not be condemned, but we will have eternal life with him.
Now, God sent Jesus to be born of a virgin, to be born of the flesh as we are. He grew up, became a man and had been tempted by the devil in every which way that we are today so that he could truly understand the things that we go through, but he did not sin. He can help up through our own struggles because he's been through it and we also will be able to overcome. Refer to Hebrews 4:15-16 CEV " Jesus understands every weakness of ours, because he was tempted in every way that we are. But he did not sin! So whenever we are in need, we should come bravely before the throne of our merciful God. There we will be treated with undeserved kindness, and we will find help."
Jesus came to earth and laid down his life and took on the sins of the world so that we could be reconciled with God the Father. He died and rose again on the 3rd day. He has conquered over the fear of death and death no longer has its sting. Refer to Hebrews 2:14—18 NIV and 1 Cor. 15:55-57. By accepting Jesus as our Lord and Savior, we have the confidence and assurance that we will be with him for eternity when we die. Because of what Jesus did on the cross, we don't have to be afraid of death. Death no longer has power over us because we know that to be absent from the body is to be present with the Lord, see 2 Cor. 5:8.
I encourage you to go read for yourself in the Holy Bible of what Jesus had done for us all. One of the accounts is in the book of Matthew, read chapters 26-28. So all in all, what is this holiday all about? Why do we as believers observe Resurrection Sunday? We do so because it is the very basis of what we believe. In his selfless act of love and ultimate sacrifice, he gifted us, salvation. A precious gift we couldn't afford to pay. Be reminded that Jesus is Lord, he died on the cross for our sins. He ransomed us with his blood that was shed, He overcame death through his resurrection, and it no longer has its sting over us and we no longer have to fear dying because, if we accepted him as our Lord and Savior, we will be with him for eternity.
As always, be blessed.