You Don't Only Live Once, You Live Twice!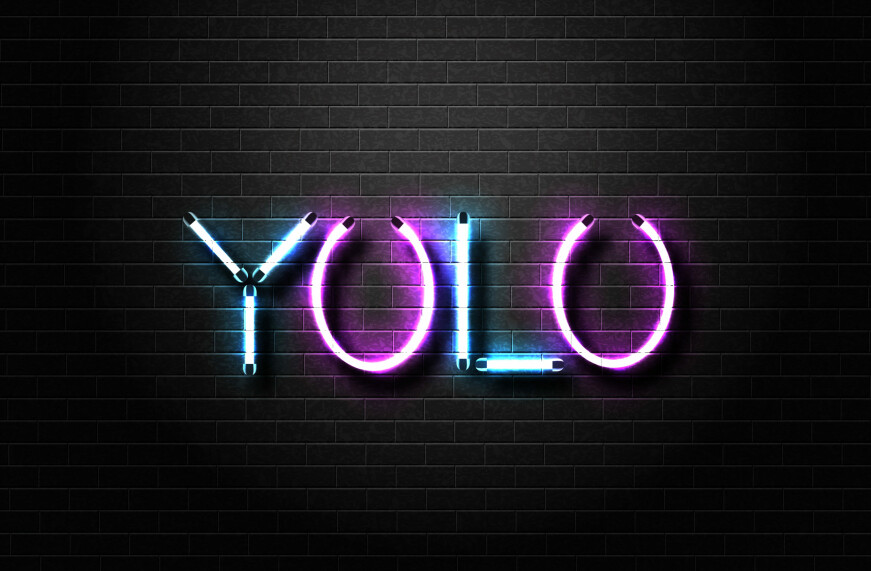 Have you ever heard of the saying/acronym "YOLO'? Which stands for "You Only Live Once", as to say live your life on your own terms. How you want, when you want, being unapologetic and just going after any and everything you want out of life.
Well, it all "sounds good" but can be a quite dangerous way to live one's life. Throwing caution to the wind and not having any regard for the potential consequences of living one's life this way is, careless to say the least. This is the worldly way of living. Thinking and acting this way appeals to the flesh, which is contrary to God's Word. We see this in 1 John 2:16 "For everything in the world-the lust of the flesh, the lust of the eyes, and the pride of life- comes not from the Father but from the world." NIV
As a believer, we seek guidance, direction, leading and teaching for our daily living from the scriptures in the Holy Bible. Here's another acronym you may or may not be familiar with "BIBLE"; which stands for Basic Instructions Before Leaving Earth. All that we need is right there in the bible. God gave us the standards and the guidelines of how we should be here on earth. For those who may still be a bit confused as to what God's will is for us, here's one example in Rom 12:2 "Do not conform to the pattern of this world, but be transformed by the renewing of your mind. Then you will be able to test and approve what God's will is-his good, pleasing and perfect will. NIV
It is so easy for us to be distracted and pulled in to what this world has to "offer". This world says you're not good enough, smart enough, tall enough, pretty/handsome enough, blah, blah, blah… All of these things are lies from the enemy. Is it really offering us anything of true substance or is it all just temporary and short lived satisfaction? The world has the glitz of glamour that appears to be able to fill the void that we all have experienced one way or another. We all have insecurities that we try to hide, avoid, deny overcompensate for. But, what most will find (if not all) is that no matter what one tries to do to combat those lies fed to us by the enemy, we will still remain unfulfilled. The reason this is is because the only one who can truly complete us and offer the love we all so desire is, Jesus Christ.
I started this blog by saying we don't only live once, but twice. The first life we live will be here on Earth. But the second will be determined by what we do here and how we choose to live our lives. The life we live here is finite. The one we will live after, is eternal. Our destination after we leave this life will either be in eternity with God our Father, The One and ONLY God, and with our Lord and Savior Jesus Christ or to be absent from God and be in Hell for eternity.
One of the most well-known verses in the bible whether you're a believer or not is, John 3:16. "For God so loved the world that he gave his one and only Son, that whoever believes in Him shall not perish but have eternal life." See, we all have the opportunity to live eternally with God. All we need to do is just Believe in Jesus. We don't have to work for it, we don't have to earn it, we don't have to be the most perfect person in the world. We just need to believe in Jesus, who He is and what He came to do for us all. Refer to Romans 10 9-10 "That if you confess with your mouth, "Jesus is Lord" and believe in your hear that God raised him from the dead, you will be saved. For it is with you heart that you believe and are justified, and it is with your mouth that you confess and are saved."
Our eternal salvation is a gift that all we need to do is accept it. My prayer for you is that you know that you are loved. You were created in the very image of God. He knows you better than anyone else ever will. He knew you before you were even in your mother's womb. He has a great purpose and plan for your life. So don't believe the lies and doubt that the enemy tries to plant in your mind. Remember to whom you belong, an AMAZING God who loved you SO much that He sent His Only Son, Jesus Christ, to die for your sins so that if you would only believe in His Son, Accept Him as your personal Lord and Savior, that he rose again that when we leave this world, we will live again with in Him in eternity.