Our Blog
Results filtered by "Culture"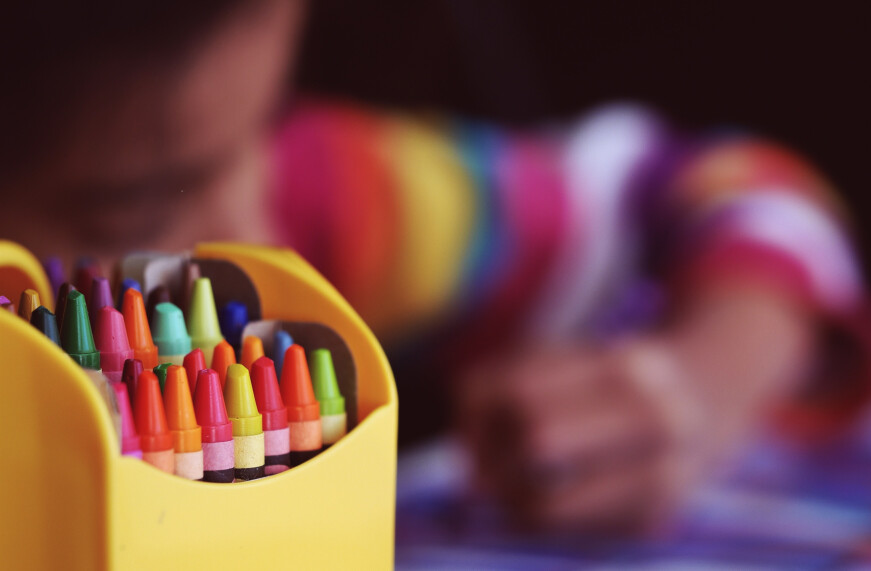 It's the Most Wonderful Time of the Year…Lol
It's Back to School Season
This is the time of year is filled with so many mixed emotions for parents and students. Some parents are excited to send their kids off after a busy summer season. Others are feeling anxious and sad that their baby is all grown up now and is stepping into a new phase of life. The reality is sinking in that they are growing into little humans who are not needing us as much as they once did. And for many parents, that's a sad feeling. We know that that is ultimately the plan, to prepare them for when they have to venture out into the world; but it doesn't get any easier when that time has come. We must let them go and pray that we equipped them well with what they need to face this world. The bible says in Proverbs 22:6 "Train up a child in the way he should go, and when he is old he will not depart from it."
I am that emotional mom who cries over the new milestones in my children's lives. No matter how many "back to school seasons" I've been through, it's a constant reminder that they are growing up and there is nothing I can do to stop or slow it down. So I have held that scripture close to my heart and making sure that I raise them according to God's word and trust that he will see them through now and beyond. Our youngest one has started Kindergarten this year and as I was preparing his enrollment paperwork, the waterworks turned on. I thought that I had mentally prepared myself for it, but nope. The same thing happened when it was his first day of Pre-K. It's a scary world out there and we want to guard our kids from EVERYTHING, but the reality is that we can't.
However, our kids on the hand are usually excited to go back to school. They want to wear their new clothes and backpacks. Show off their new sneakers, haircuts and hairdos, then after a few days or weeks the excitement wears off and it's back to " I don't want to get up, I'm still tired." Or " can I just stay home just for today, I don't feel like going to school." In those moments that's when parent mode kicks in and we have to remind them the value of education and why it's important to follow through on our commitments.
No matter how old our kids get they are still going to need us. Yes, they may be less dependent upon us but they will still need us. Now that we are parents, we depend on our own parents less but we are all the more dependent on our Heavenly Father. He is there by his Holy Spirit to lead us and to guide us through everything that we go through in this life and that is such a blessing. He says in his word that he will never leave us nor forsake us and that is something that we can count on when we are facing different seasons in our lives. As we experience this new season, let's go into it confidently knowing that God will see us and our kids through this new school year.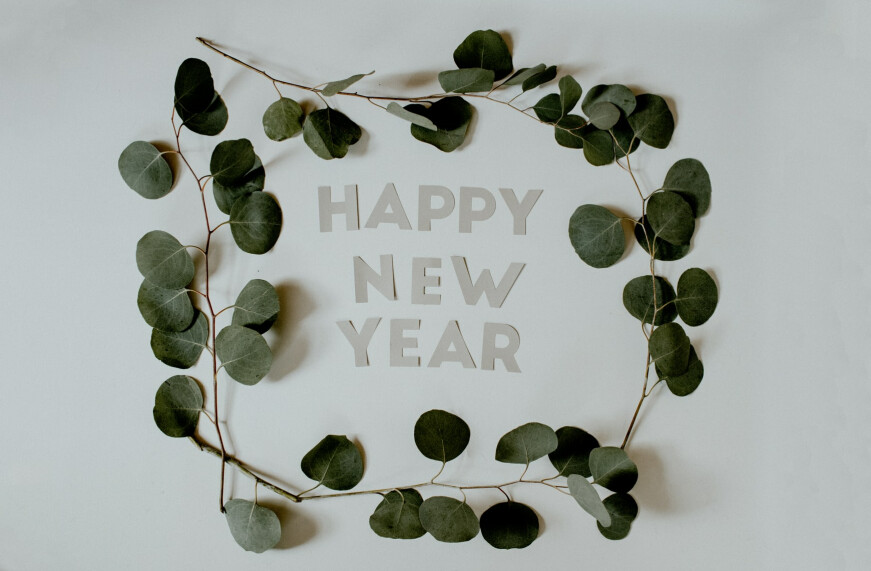 That time has rolled around again, New Year's. This time of year almost always has everyone thinking about all the new things they're going to do or try. We're all professing these audacious goals of learning a new language or eating clean/healthier, exercising or traveling more, quit smoking (cold turkey), spend more time with loved ones or even reading more etc, etc, ect. I know I'm definitely guilty of several of these resolutions. I'll probably get a couple weeks into January and then, boom, I quit. Life happens, and I get distracted and allow those tiny setbacks to hold me back from what I had set out to do in the upcoming year. So many of us go through this very cycle, but rarely do we do the deep dive to examine what is truly at the root of us not accomplishing our goals.
Perhaps the is the problem right there. We are trying to accomplish "Our" goals. Where is God in this process? Very seldom are our resolutions ones that include God. I'm not saying that there is something wrong with having goals; just that we shouldn't lose sight of who our source is and where we ought to go to draw our strength from which will ultimately allow us to actually realize those goals. Psalm 28:8 reads "The Lord is the strength of his people, a fortress of salvation for is anointed one." NIV. I believe we should always have a plan for every aspect of our life if we plan on being successful in that area. I'm sure you've heard of the saying "Failure to plan, is a plan to fail." I would venture to say that we should take it a step further and write down our goals. Habukuk 2:2 read in part "…Write the vision, and make it plain upon tablets, that he may run who readth it." KJV.
We all have been put here on earth for a purpose. The main purpose is to Glorify the One and True Living God. Practically, we do that by the way we chose to live our life daily. Sometimes we try to plan out our whole lives and then get frustrated when things aren't going according to our timetable. Have we lost sight of what God said in Jeremiah 29:11 "For I know the plans I have for you," declares the Lord, "plans to prosper you and not to harm you, plans to give you a hope and a future." NIV. Now, granted this was a message was sent to the elders and priests who were exiled from Jerusalem through the prophet, Jeremiah. Nonetheless, I believe that just as God had a plan for them, He has a plan for us.
When we set resolutions, I think another oversight on our part is that it isn't enough to just say and write down what we want to achieve for the New Year. We must actually DO IT. There's a level of sacrifice that it's going to be necessary to obtain/realize what we want. We can't remain the same if we want new life experiences. We have to be willing to give up those old habits in order to make room for the new ones. Surrendering ourselves as a living sacrifice is how we'll be able to get there. In 2 Corinthians 5:17 we read, "Therefore, if anyone is in Christ, the new creation has come. The old has gone, the new is here!" As you've heard before, "Old habits die hard". It's true, however, it's unrealistic for us to think that we can have/maintain the new things in our lives while operating under the old distorted mindsets and wicked ways we once had.
The great news is that Jesus is the way to a new, joyous and prosperous life. He is the answer to all of life's questions. Putting God first is the key to true success and fulfillment. Refer to Matthew 6:33, "Seek the Kingdom of God above all else, and live righteously, and He will give you everything you need." I thank God for sending His son, Jesus who chose to lay down is life as a sacrifice for you and me. Without him, I was destined to spend eternity without him. I invited Him into my life to transform me and you can do the same. The gift of salvation can only come from accepting Jesus as your personal Lord and Savior. My suggestion for this New Year is to get those priorities in line and become a new creation in Christ, like Paul in Galatians 2:20 "I have been crucified with Christ and I no longer live, but Christ live in me. The life in the body, I live by faith in the Son of God, who loved me and gave himself for me.
Be blessed, may this upcoming New Year be brighter than the last and most importantly may the love of Jesus Christ lead you into becoming a New You.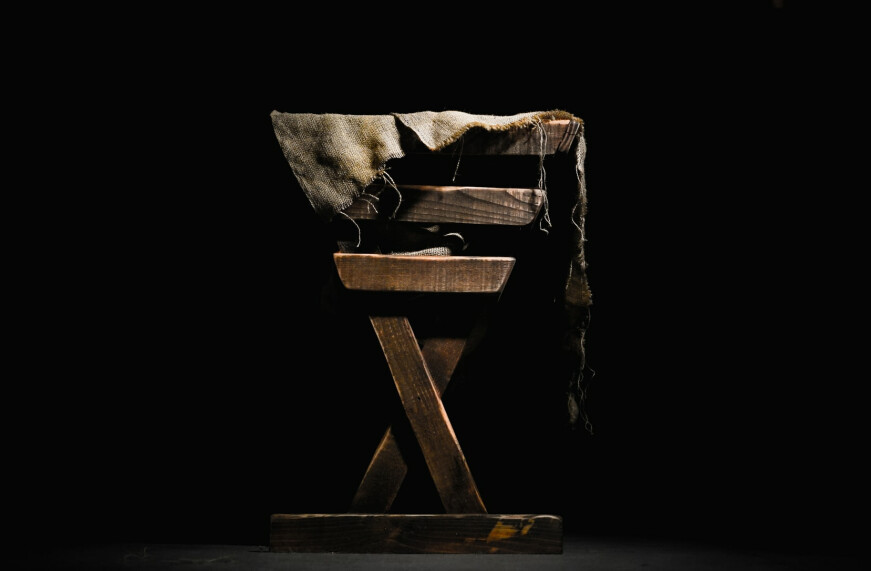 It's that time of year again. The Christmas season is upon us and the big day is drawing near. At this point, you can't go down a street without seeing homes lit up and inflatable reindeer on front lawns. Neighborhood streets are crowded with Amazon delivery trucks as far as the eye can see. But what does this season mean for us as the church? As we are in the season of Advent, it is important for us as believers to reflect on the miracle of the birth of Christ in context. We must ask ourselves a simple question…Why did Christ come?
One of my favorite worship songs has always been In Christ Alone. The lyrics are theologically rich and God-honoring. The hymn has understandably become a staple in many churches across the world. In 2013 though, there was some controversy surrounding the song. The Presbyterian Church U.S.A. (PCUSA), seeing how popular the hymn was, desired to include it in their hymnal. There was one problem, they wanted to change the lyrics. The second verse included the line, "Til on that cross as Jesus died, the wrath of God was satisfied." The PCUSA Hymnal Committee decided that they would only include the hymn if they would be able to change the lyrics to "Til on that cross as Jesus died, the love of God was magnified." (Original lyrics below)
"In Christ alone, who took on flesh
Fullness of God in helpless babe
This gift of love and righteousness
Scorned by the ones He came to save
'Til on that cross as Jesus died
The wrath of God was satisfied
For every sin on Him was laid
Here in the death of Christ I live, I live"
Thankfully the writers of the song, Stuart Townend and Keith Getty, denied the request and kept the original lyrics thus keeping the hymn out of the PCUSA Hymnal. It begs the question though…Why would PCUSA want the lyrics changed? The culture in which we live shutters at the thought of "wrath". It's an abrasive term that connotes pain and suffering. It doesn't mingle well with the concept of a socially accepting, tolerant, and "loving" God who allows people to wantonly live out their base desires. Sadly, even churches, in hopes of being inclusive, have given into this way of thinking.
We must hold fast to the truth. It was God's perfect holiness (1 Sam 2:2) and wrath (Rom 1:18), in harmony with His love (John 3:16) that deemed the incarnation of Christ necessary. Christ came, that to the glory of God, He would be our substitute. He and only He, could satisfy the wrath of a Holy God and impute to us His righteousness. This Advent season, we should know that the Word became flesh for a reason…and it wasn't for bellies full of ham and hanging mistletoe. May we celebrate the birth of our Lord in the fullness of this rich understanding.